A Photo Isn't Worth a Thousand Words: Why Photographers Need to Blog
Are you a photographer looking to expand your reach? If you're wondering how to share your portfolio beyond acquittances and friends, or tired of the transience of social media, then blogging may be your answer. Blogging provides a professional or enthusiast photographer with boundless opportunities for creativity, inspiration, and outreach that other sharing media only dream of.
In this article, Andrew from Tangible Day shares his insight into why you should start a photography blog.
Make Money doing what you Love
Why Photographers should Blog
Whether you're looking to create a photography blog as a beginner, or looking for blog ideas, writing a blog comes down to one thing: personality.
Who are you as a photographer? Your images may be the centerpiece of your work, but they can't speak like words on a page. A photo can't communicate the nuance of your personality and thoughts like a sentence.
Look at it this way. Your audience (or clients) aren't 3-year old children. Your portfolio is amazing, but without you telling a story in some way, it's merely a picture book. It's all left to the imagination, which may be fine…if you can get people to look at it.
This is going viral: You want your portfolio to travel into people's homes, office computers, mobile phones on the subway, or waiting in line at the supermarket. You want Google to know where to send people when they are looking for a particular type of image, style, or personality.
How do you do all this?
Instagram, Twitter, and all those other social media platforms are merely "hot flashes in the frying pan". You post your images, and a few seconds later they disappear amongst the millions of other photos out there.
What you need is a platform. A place for people to land their interest and compulsion to discover your unique vision for your work. This is the ubiquitous, irreplaceable medium of the blog.
A blog is unique in its ability to transcend the throw-away photo culture of social media. And, it's powerful in the limitless opportunities it can provide you with to express your creativity.
Start Your Blog Today: How to Create a Photography Website Using WordPress
Here are my 10 reasons why you need a blog as a photographer.
1. Blogging helps your SEO
2. Gain credibility
3. Target your audience
4. Tell your story
5. Show off your unique self
6. Inspiration for others
7. Have an internet footprint
8. Boost your growth as a photographer
9. Open opportunities
10. Writing changes the way you think
1. Blogging helps your SEO
Search engine optimization (SEO) is a method you use to let Google (or other search engines) know how to find your content. In this case, your content would be your photography assets, e.g., your portfolio, business, or personal photography interests.
A blog is great for SEO because you can use your writing to inform search engines that your work exists online. People who are looking for particular types of content will be organically directed to your blog based on what you write and how you present it.
As powerful as today's computers and learning algorithms are, Google can't really decipher the content within images that well. The easiest way for search engines to find your images is through words.
That is why a blog is important. It puts verbal context alongside your photography.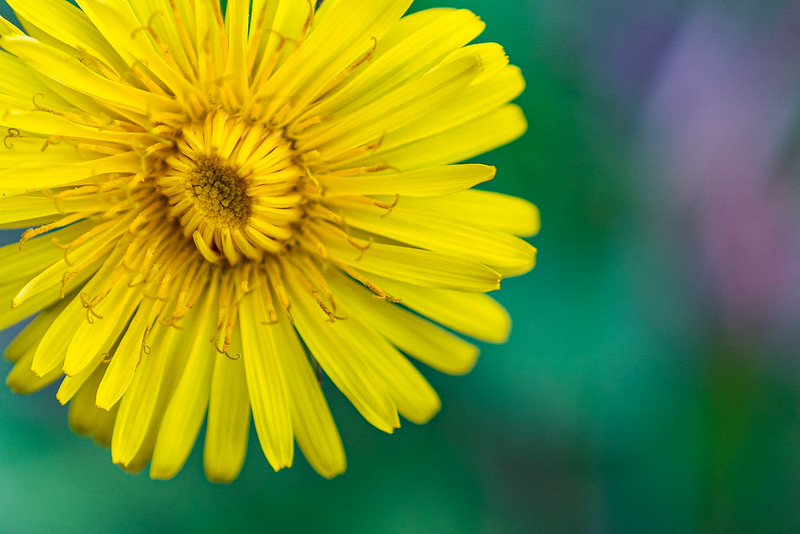 2. Gain Credibility
The internet is a vast open space. But, it is filled with others just like you.
Certainly, you're unique just like everyone else.
A blog puts a literal face on your photography work that may be lost in a sea of other images. Similar to SEO, a blog provides you with the groundwork for others who may not know you existed.
More importantly, with a blog, you show your potential audience that you are serious about your photography work. You've not only invested time in creating amazing images, but you've also worked hard in creating a beautiful place for your photos to live online.
Blogs are like skyscrapers in the city. It is the first impression of anyone looking across the horizon. The more time and effort you put into a blog, the more notice you will get. Your blog will stand out and so will your photography.
Simple as that.
3. Target your Audience
A key aspect of blogging is knowing that you are catering to a particular audience. The way you write content and the presentation of your blog site will attract a certain type of person.
The cool part about blogging that many don't realize is that you can interact with your readers. If you've got a sign-up form, you can send email newsletters. You can also directly reach out to other photographers who have blogs themselves.
Another thing you can do to find your "right audience" is to use social media. Facebook, Twitter, or Instagram, for example, are great because you can connect with people and show them where your blog lives. Then, when they arrive at the blog destination, you're already aware of who you speaking to.
4. Tell your Story
Here's a myth. A picture is not worth a thousand words.
At least, not to search engine artificial intelligence (AI). Not only does a blog tell your story to your human audience, it also lets computers know what your images are about.
If you're looking to gain a larger audience through online media, a blog provides you with the story-telling fuel that drives people to your photographic work.
From a purely mortal standpoint, a blog is a great medium to share your view of the world using your photography as a stage for the story and ideas you want to coney.
A photography portfolio is merely a "picture book". On the other hand, a photography blog is one's life journey.
An adventure, a tragedy, or a comedy. Your call.
5. Show off your Unique Self
We live in a world where anyone can take a photo. Other than the advent of digital photography, the smartphone camera has changed how we capture images.
Millions (or billions) of images are created every day. Which of these images are yours? Does anyone care?
Let's be honest for a moment. No one cares about your photography until they see it. More than that, your photography remains anonymous until it connects people to YOU.
A blog shows others who you are, a unique person, and why your photography should be noticed. This sounds a little like narcissism, but that's merely a term we may use to describe a pathology of taking too many selfies.
Ask yourself, why do you want your photography to get noticed? You may not have read this far, if you didn't want to know more about how blogging could help your photography interests.
Blogs can be as personal or impersonal as you like. However, I will say that the more personal and authentic you are in your blog, the more people will be attracted to it.
This is your opportunity to take your photography to the next level by telling your unique personal narrative.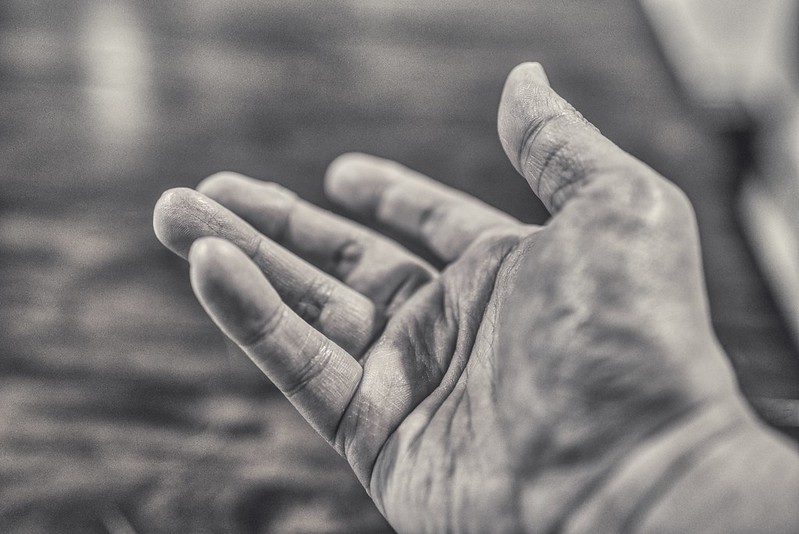 6. Inspiration for Others
When I started into photography, I searched high and low for information. I wanted to know how to operate my camera, where were the best places to take photos near my home, and on and on.
Most importantly, I loved seeing other photos that made me aspire to improve my work. I was inspired.
More than that, I would stumble upon amazing high-dynamic-range (HDR) images that compelled me to ask: "how did they do that?" And, so I would go about trying to learn new techniques. I would dig deeper, experiment, and learn.
One of the greatest joys in photography is the sense of discovery. There is an incredible thrill in creating an image you not only spent hours, weeks, or years trying to create, but falling in love with the final work. Your masterpiece.
And, then trying to do all over again.
Your blog is your journey. But, your blog is also a way for other photographers (new or veteran) to discover how to enjoy the work all over again. And, through your blog, you may find this circling back to you.
A blog allows you to enter into a closed system of like-minded individuals. You inspire others, who in turn may come back and motivate you to new heights.
7. Have Internet Footprint
Let's face it. If you're a commercial photographer or hobbyist, being on the internet is kind of important if you want to be successful. A blog is essentially a website where you place your work for others to see.
Whether you've jam-packed your blog site with juicy content or merely have captioned photos, it belongs to you. It tells the world you exist.
You've walked these paths through the digital world and here is your mark. This is your flag on the moon. It's that simple.
You can exist or not.
(Social media isn't a footprint. For photographers, it's a melting pot to get lost in unless you're the exception…that's another article)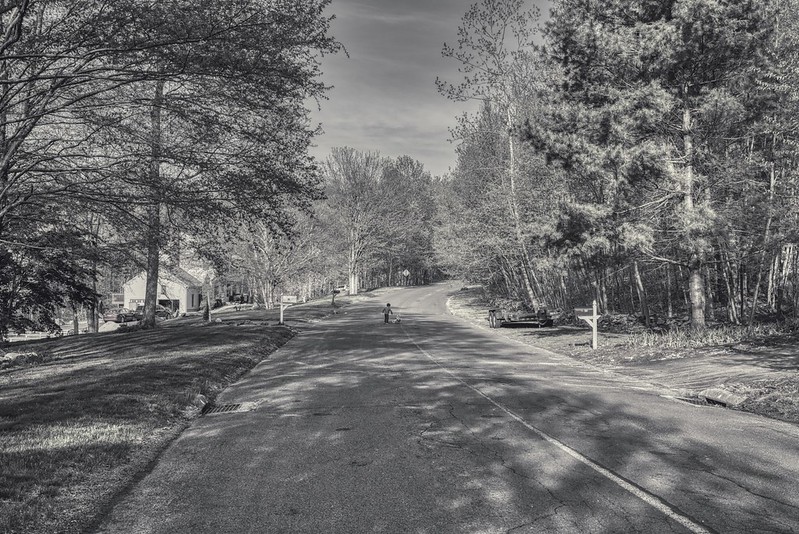 8. Boost your Growth as a Photographer
Go no further than simple photos and a few words, your blog will still provide you with a challenge. Your blog will force you to consider what you show (and what not to show). You will look at your photos and process, differently.
When faced with the potential for public judgement, you will have to think hard about what you are prepared to reveal. You may think this is a limitation or a hinderance, but in fact, this is an incentive to grow.
You will look around you a bit more critically (and creatively). With your camera, you will begin to hunt for the image knowing that you want to create better content for your blog. This will focus your approach to photography.
I found working on a blog allowed me to understand what style of photos I enjoyed most (You can view my portfolio here).
9. Open Opportunities
Everyone believes statements that start with "experts say". Well, experts say that the best opportunities are the ones you are ready for and know are coming.
A blog is your home for opportunities to knock on your door. In other words, be ready for those visitors who are looking for a photographer like you.
Your blog is your avatar to receive the goodies that may be dropped at your doorstep. It breathes, it grows, and presents itself as your butler while you're away. A blog not only has your photographic works, your creative ideas, but your blog also has your contact information.
With a blog, you can be a passive fisherman with his net hanging off the side of his boat. Your photos and your written content are bait.
What opportunities will your blog catch today?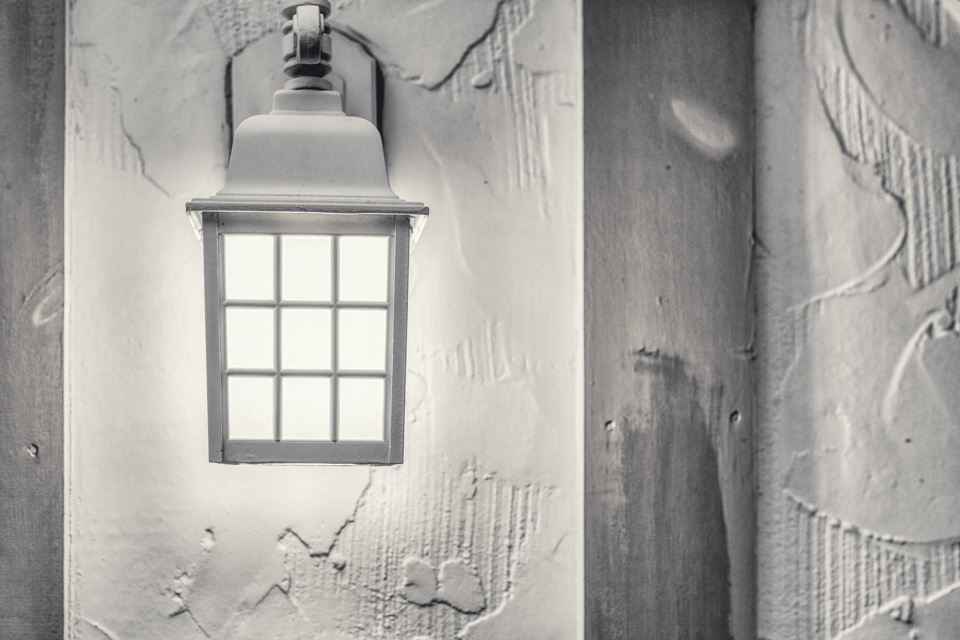 10. Writing Changes the way you Think
This is my personal favorite reason why I love having a blog.
A blog forces you to write. Writing is a much different way of communicating ideas than talking. And, the process of creating long-form content that a blog uses (rather than the 150 character limits of Twitter, for example), is ideal for mind-alteration.
To be specific, writing will focus the way you think.
Focus.
That is what writing a blog will do for you. It will clarify the jumble of thoughts, and make you decide what is important.
Writing prioritizes your thoughts.
This is also makes writing really, really, super hard. You're not allowed to say everything you want to say.
Instead, writing only permits you to say one thing at a time. One word after the other. If something is complicated, you need to consider how to simplify it. What are the key pieces of information that you need to convey to a potential reader?
This makes writing a mental jigsaw puzzle.
On the bright side, however, I can pinky-promise you that the more you write, the better, faster you will become.
Do you remember when you first started taking photographs? You snapped everything. It was a messy pile of images. After a while, if you've been photographing a lot of things, you kind of know what to shoot and what to avoid.
The same goes for writing. Do it more and more, and eventually, words will come to you. Useful phrases will sneak into your head like visions.
A blog is a place where you will empty and fill up your mind at the same time. And, like photography, you will have a rhythm of work that is in many ways satisfying and soothing.
You will see, feel, and think differently.
Write a blog.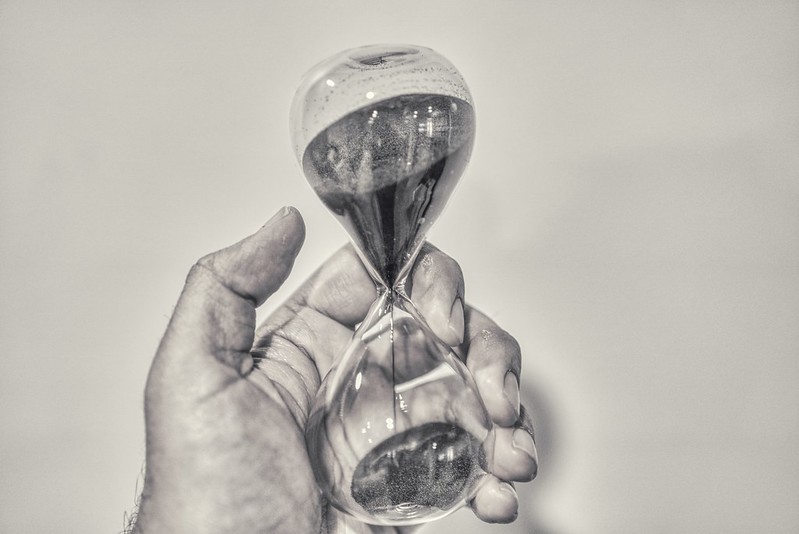 Do you think Photographers Need to Blog?
Final Thoughts: I believe you do need to blog as a photographer. A blog gives you a way to interact with your audience. Best of all, writing a blog changes how you perceive your work and shows you ways to expand your unique photographic expertise.
If you enjoyed this article, check out more on Tangible Day and leave a comment below. We'd love to hear from you!
Start a Blog Today
Join the Tribe
Want to join an amazing tribe of photographers, artists, and other creatives? Want more NFT Tips? Check out our Facebook group, NFT Photography Community. The Goal: Let's just all help each other out!
Also, don't forget to jump on the email list to get some free Photoshop Overlays and my "very occasional" email. I want to talk with you about inspiration, photography, blogging and just staying motivated.
Share these Pins to Pinterest